Imagine
Imagine is an all-styles music competition for young artists where bands, groups and soloists work their way up through local, regional and national rounds to compete at the annual international Imagine Festival. Imagine is not your average music competition, it promotes original music with a focus on quality, diversity, creativity, safe sound and gender. Imagine is a unique platform for young musicians to gain professional experience in a positive environment that enables them to develop their careers, self confidence and understanding of different musical styles, people and cultures. Imagine has a strong educational and social dimension, realised through professional training, workshops and master-classes at each stage of the competition. Imagine is currently present in 9 countries including: Belgium, Brazil, Croatia, France, Malawi, Romania, Sweden, Slovenia and Zimbabwe and is brought to you by Jeunesses Musicales International (JMI).
http://www.imaginefestival.net
Arrangörer

KulturUngdom
KulturUngdom är en ideell förening verksam inom Västra Götalandsregionen. Sedan starten 1994 har föreningen successivt vuxit underifrån och kan idag stoltsera med flera tusen medlemmar.
Vår uppgift är att vara support till ung kultur och unga kulturutövare. Vi vill fungera som ett praktiskt verktyg när tendenser och ambitioner är i utveckling och behöver en plattform att existera på. Målet är att bli en självklar nämnare inom regionens 49 kommuner och samtidigt ha tentakler ut i andra delar av Sverige, Europa och Världen.
Läs mer om KulturUngdom här: www.kulturungdom.se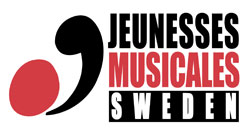 Jeunesses Musicales Sverige
Jeunesses Musicales Sverige ger unga möjlighet att uppleva, spela musik och träffas över nationsgränserna. Jeunesses Musicales Sverige bildades våren 2011 genom ett samarbete mellan landets länsmusikorganisationer.
Jeunesses Musicales Sweden (in english)
Jeunesses Musicales Sweden is giving young people the opportunity to play and meet over nation borders. Jeunesses Musicales Sweden was founded in spring 2011 through a collaboration between the regional music institutions.
http://jeunessesmusicales.se/
Samarbeten & Sponsorer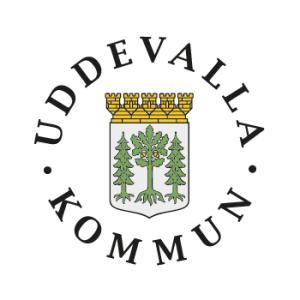 Medarrangörer
Musik i Blekinge • Gotlandsmusiken • Kulturutveckling en del av Landstinget Gävleborg • Kultur i Halland – Musik • Estrad Norr • Smålands Musik & Teater • Kalmar läns musikstiftelse • Musik i Syd • Musik i Uppland • Scenkonst Sörmland • Västmanlandsmusiken • Musik i Dalarna • Musik i Västernorrland